Internet Gandhi
First they ignore you. Then they laugh at you. Then they link to you. Then you win.
"Well," I asked myself, "why not?" Why must a film explain everything? Why must..."
– I am a little bit blown away by this penultimate paragraph from Roger Ebert's final movie review. It makes you wonder when he knew the end was near. What a remarkable last few words to mark a career like the one he lived. Roger Ebert's last review: 'To the Wonder' - Chicago Sun-Times
Last word from Punch Sulzberger
From the end of the obit for Arthur Ochs Sulzberger, our paper's longtime publisher and chairman: When he left as Times chairman in 1997, he remained convinced that newspapers — at least good newspapers — had a bright future. "I think that paper and ink are here to stay for the kind of newspapers we print," he said in a postretirement interview. "There's no shortage of news in this world....
Korean is evidently a trick language
I think Reuters might have buried this key detail a little bit too deeply in this story about North Korea's planned agricultural reforms: The phrase "economic adjustment" has been chosen carefully, the source added, noting the North's decision not to use the old catchcry of its key ally, China - "reform and opening up" - should not be misinterpreted as a lack...
"GUIDELINES ON 'QUOTE APPROVAL' Despite our reporters' best..."
– The New York Times's new guidelines on "Quote Approval" Additional information here.
2 tags
But guys I'm pro-#bearcam!
@michaelroston Well then — explore.org (@exploreorg) September 14, 2012
1 tag
Wenlock, London's official Olympics mascot,...
I think Britain's surveillance state is getting a little too casual for my tastes. I tweeted: Are you listening to my calls? RT @iamwenlock: Yay! I'm a telephone box! Come and find me: l2012.cm/T6Mer5 bit.ly/Mis08K — Michael Roston (@michaelroston) August 3, 2012 And Wenlock tweeted back: @michaelroston Always! — Wenlock (@iamwenlock) August 3, 2012 That sound you hear is me...
Introducing #oneread, a new hashtag
Yesterday, the fabulous Heidi Moore tweeted a link to an article and recommended it strongly: If you read nothing else today, read this. RT @davidmwessel: Lede o the day. Lunch with the FT: Alexander Lebedevon.ft.com/LZ8IVE — Heidi N. Moore (@moorehn) July 28, 2012 Heidi was right! What a great article. Worth my time, even if I didn't have that much of it. It got me thinking there are a...
FUCK! I'm in the New York Times! →
No lie, but there might be people in our newsroom who think it's inappropriate to link to this blog, because of its name, if you could imagine such a thing to be true.
Porn and journalism actually have different...
Porn used to be the unsinkable Titanic of content. People used to say, "No one will pay for anything on the Internet, except porn." Now porn is taking on water. Today, being handed around on Twitter feeds and media navel-gazing web sites is Jordan Weismann's Atlantic post about why journalism and porn are suffering from the same problem: In other words, convincing people to pay...
1 tag
From the Tower to the Dungeon
A bit more than 18 months ago, I took on what at first felt like a test of my endurance: the overnight shift running The New York Times home page. In the intervening period, my long-suffering wife, family and good friends have heard way too much about my confused sleep schedule. Come Monday, I will move to my new desk on the second floor of our "Tower of News," where, if you...
"…Knitting International - a UK-based publication covering the entire..."
– From my inbox…good to know.
"…one of the earliest and most endurable currencies was the pelt of the..."
– Hat-Tip for Hollande - The New York Sun G-d bless you, @editorofthesun
Rupert Murdoch vs. The New York Post
On the same day that Rupert Murdoch tweeted this: His New York Post published this: Source: nypost.com via Michael on Pinterest Social decay, indeed.
"Over time, I found my eyes drifting to tweets from folks with the lowest Klout..."
– This. What Your Klout Score Really Means | Epicenter | Wired.com
1 tag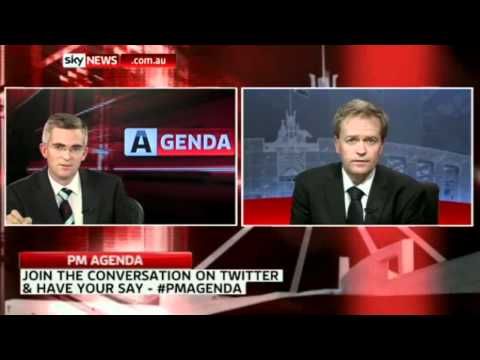 1 tag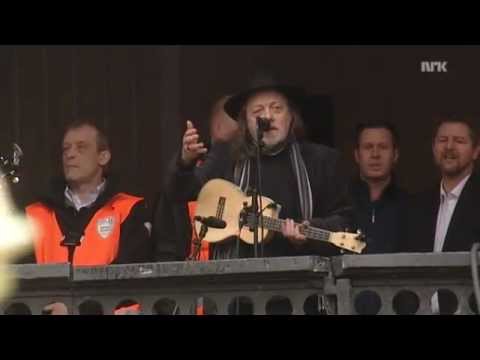 2 tags
My first collision with the Great Firewall of...
A few weeks ago I signed up for an account on Sina Weibo, the largest of the Twitter-like services in China. There are hundreds of millions of people in China using the Internet every day, and if you can't get some window on what they're doing, you'll fail to fully grasp where the technology that shapes our lives is going to go in the years ahead. I've been aware of...
1 tag
"It's a rite of passage in this new era," Jorge Cauz, the president of..."
– ᔥ After 244 Years, Encyclopaedia Britannica Stops the Presses - NYTimes.com Whoa. Fare thee well. But really, they were still printing those things? I actually got my start in this digital media business with Encyclopaedia Britannica. Seeking a job in the summer of 1998, after my sophomore year...